Announcements
New Editor-in-Chief for IJITIS
19 October, 2023

We are pleased to introduce Prof. Dr. Dimitrios A. Karras as the new Editor-in-Chief of the International Journal of Innovative Technology and Interdisciplinary Sciences (IJITIS).
Dr. Karras is a distinguished scholar with a robust publication record, spanning over 220 research papers in areas like pattern recognition, image/signal processing, neural networks, and bioinformatics according to SCOPUS database.
With previous editorial roles, including Editor-in-Chief of the International Journal of Signal and Imaging Systems Engineering (IJSISE) and Associate Editor for various scientific journals, Dr. Karras brings a wealth of experience.
Currently serving as the Editor of "Engineering Applications of Artificial Intelligence" at Elsevier, his dedication to advancing technology and interdisciplinary sciences is evident.
Under his leadership, IJITIS is poised to continue its legacy as a hub for innovative research and interdisciplinary collaboration.
Please join us in welcoming Prof. Dr. Dimitrios A. Karras to IJITIS.
TULTECH MTÜ
New blog posts
Weather
-5°C
Clouds in Tallinn
Calendar of Events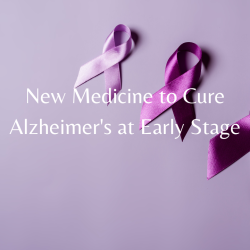 Posted on 19 July, 2023 by benyamin chahkandi
Summary: Donanemab is an investigational Alzheimer's drug that showed promise in a new clinical trial. It decreased disease progression in patients with early stage Alzheimer's compared to a placebo. However, it was less effective in those with more advanced disease or a genetic risk factor. Donanemab targets amyloid plaques in the brain, which are thought to cause damage in Alzheimer's. It cleared about 90% of amyloid in the trial. The drug can cause a side effect called ARIA,...
Event Categories
Today In History
Here are some interesting facts ih history happened on 4 December.
America's 1st Thanksgiving Day (Va)
A hen in Rome lays an egg imprinted with figure of great comet 1st seen on December 16 1680
1st Gen Assembly in Penn (Chester)
Washington bids officers farewell at Fraunce's Tavern NYC
1st Grey Cup game (University of Toronto 26 Toronto Parkdale 6)
Roald Amundsen reaches South pole
Panama Pacific International Exposition opens
1st edition of Chase's Annual Events published
Gemini 7 launched with 2 astronauts
Islanders end 15 game undefeated streak (13-0-2) (Col Rockies)
South Africa grants Transkei independence