Announcements
New Editor-in-Chief for IJITIS
19 October, 2023

We are pleased to introduce Prof. Dr. Dimitrios A. Karras as the new Editor-in-Chief of the International Journal of Innovative Technology and Interdisciplinary Sciences (IJITIS).
Dr. Karras is a distinguished scholar with a robust publication record, spanning over 220 research papers in areas like pattern recognition, image/signal processing, neural networks, and bioinformatics according to SCOPUS database.
With previous editorial roles, including Editor-in-Chief of the International Journal of Signal and Imaging Systems Engineering (IJSISE) and Associate Editor for various scientific journals, Dr. Karras brings a wealth of experience.
Currently serving as the Editor of "Engineering Applications of Artificial Intelligence" at Elsevier, his dedication to advancing technology and interdisciplinary sciences is evident.
Under his leadership, IJITIS is poised to continue its legacy as a hub for innovative research and interdisciplinary collaboration.
Please join us in welcoming Prof. Dr. Dimitrios A. Karras to IJITIS.
TULTECH MTÜ
New blog posts
Weather
-5°C
Clouds in Tallinn
Calendar of Events
Microplastics contamination in lakes and reservoirs , the subject of a global investigation.
Posted on 13 July, 2023 by benyamin chahkandi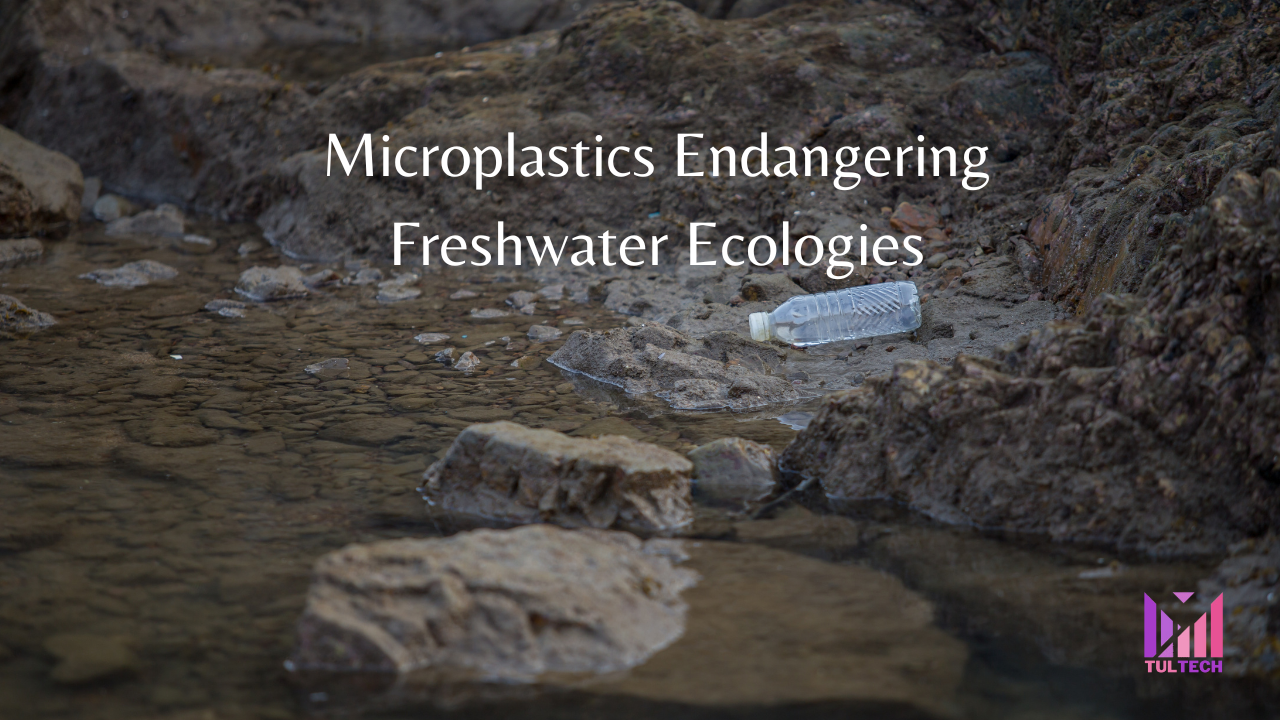 Summary: Every year, 14 million tonnes of plastic make their way into the ocean. But it's hardly the only body of water where plastic poses a serious threat.
Ted Harris, associate research professor at the Kansas Biological Survey & Centre for Ecological Research at the University of Kansas, said, "We discovered microplastics in every lake we studied.

"You may see some of these lakes as crystal-clear, picturesque holiday locations. However, we found that these locations were ideal illustrations of the connection between plastics and people.
In the multinational Global Lake Ecological Observatory Network (GLEON), which studies processes and occurrences in freshwater ecosystems, Harris is one of 79 researchers. Their most recent study, "Plastic debris in lakes and reservoirs," shows that freshwater habitats have larger quantities of plastic than do so-called "garbage patches" in the ocean. The article appears in the journal Nature.
Harris tested two Kansas lakes as well as the Reservoir at the KU Field Station for his part, working with Rebecca Kessler, a former student and recent KU graduate.
We had to drag a net with a few microscopic holes for around two minutes before collecting the microplastic samples and transmitting them to the lead researchers, according to Kessler.
The Inland Water Ecology and Management research group at the University of Milano-Bicocca in Italy (led by Barbara Leoni and Veronica Nava) created and oversaw the study project. The researchers took surface water samples from 38 lakes and reservoirs that were spread out along gradients of limnological characteristics and geographic location. All lakes and reservoirs that were being analysed have plastic garbage found.
According to this report, there are more plastics the more people there are, Harris said. "Places like Clinton Lake have relatively low levels of microplastics because, despite the abundance of animals and trees, there aren't as many people living there as there are in places like Lake Tahoe. Even though some of these lakes appear to be pure and gorgeous, there is where the microplastics originate.
According to Harris, many of the plastics come from items as seemingly unremarkable as T-shirts.
Microplastics spread all over as a result of people swimming and wearing clothing that contains microplastic fibres, he claimed.
According to the GLEON study, lakes and reservoirs in densely populated and urbanised locations as well as those with higher deposition areas, lengthy water retention times, and high levels of anthropogenic influence are particularly prone to plastic pollution.
Harris said that she knew little about the differences between large plastics and microplastics when the study first began.
"You always think of the huge bottles and whatnot when this document says 'concentrations as much or worse than the garbage patch,' but you're not thinking of all that little stuff. Despite not having a large waste patch, Lake Tahoe is one of the lakes most severely affected by microplastic pollution. With the human eye, you can't really see those plastics, but when you look through a 40,000x scope, you can see tiny, jagged shards and other particles that are at least as small as algae.
The goal of this initiative was in part for Harris and Kessler to draw attention to a section of the United States that is frequently ignored.
"In this study, there's one dot in the middle of the country, and that's our sample," he declared. "There is a sizable portion of land in Iowa, Missouri, and Colorado that is covered by water bodies, but we frequently leave them out of such comprehensive worldwide studies. Therefore, it was crucial for me to locate Kansas on a map in order to understand and interpret these variations in our lakes.
Since 2013, Harris has been employed by KU, where he does aquatic ecology-related research. Kessler earned a degree in ecological, evolutionary, and organismal biology from KU in 2022.
The main finding of our research, according to Kessler, is that microplastics are present in all lakes. There are varying concentrations, of course. But they can be found everywhere. The interaction of people with lakes is the main source of these microplastics.

source: www.sciencedaily.com/releases/2023/07/230712124616.htm
---
Event Categories
Today In History
Here are some interesting facts ih history happened on 4 December.
America's 1st Thanksgiving Day (Va)
A hen in Rome lays an egg imprinted with figure of great comet 1st seen on December 16 1680
1st Gen Assembly in Penn (Chester)
Washington bids officers farewell at Fraunce's Tavern NYC
1st Grey Cup game (University of Toronto 26 Toronto Parkdale 6)
Roald Amundsen reaches South pole
Panama Pacific International Exposition opens
1st edition of Chase's Annual Events published
Gemini 7 launched with 2 astronauts
Islanders end 15 game undefeated streak (13-0-2) (Col Rockies)
South Africa grants Transkei independence