Announcements
New Editor-in-Chief for IJITIS
19 October, 2023

We are pleased to introduce Prof. Dr. Dimitrios A. Karras as the new Editor-in-Chief of the International Journal of Innovative Technology and Interdisciplinary Sciences (IJITIS).
Dr. Karras is a distinguished scholar with a robust publication record, spanning over 220 research papers in areas like pattern recognition, image/signal processing, neural networks, and bioinformatics according to SCOPUS database.
With previous editorial roles, including Editor-in-Chief of the International Journal of Signal and Imaging Systems Engineering (IJSISE) and Associate Editor for various scientific journals, Dr. Karras brings a wealth of experience.
Currently serving as the Editor of "Engineering Applications of Artificial Intelligence" at Elsevier, his dedication to advancing technology and interdisciplinary sciences is evident.
Under his leadership, IJITIS is poised to continue its legacy as a hub for innovative research and interdisciplinary collaboration.
Please join us in welcoming Prof. Dr. Dimitrios A. Karras to IJITIS.
TULTECH MTÜ
New blog posts
Weather
-5°C
Clouds in Tallinn
Calendar of Events
Psychologists have shown that GPT-3 has the same level of reasoning ability as a college student
Posted on 4 August, 2023 by Reza Moezzi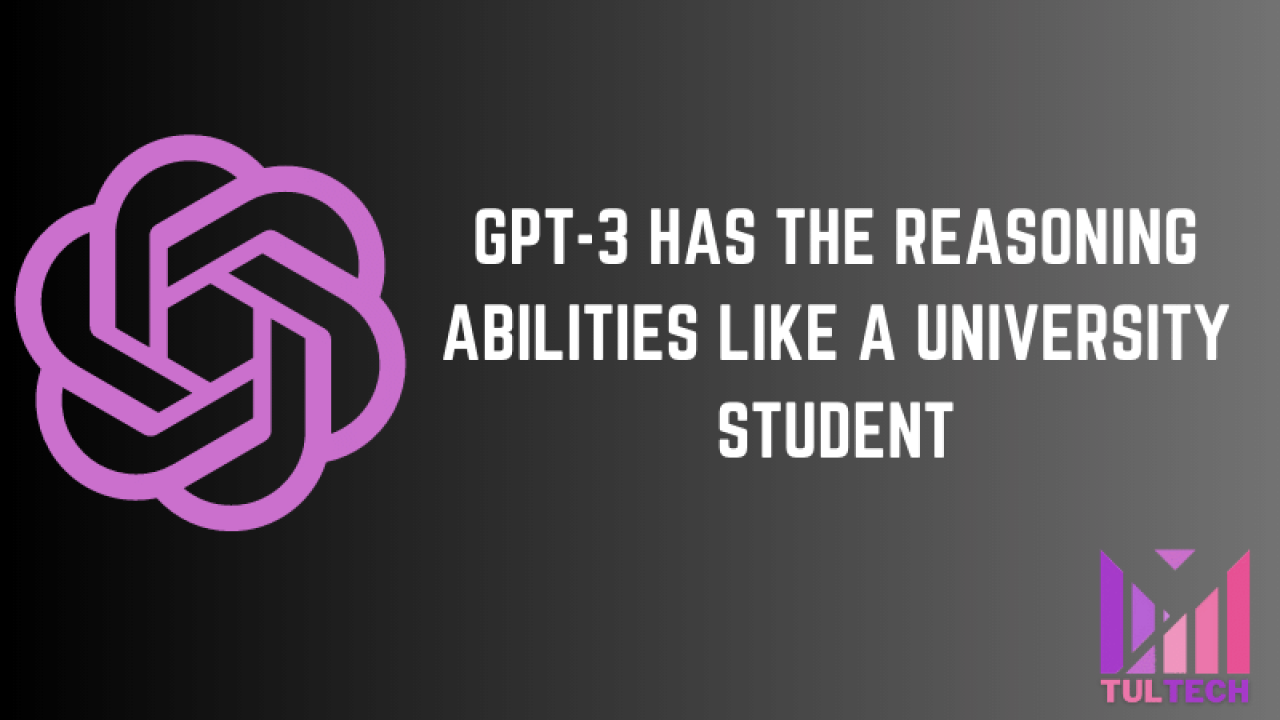 Summary:
Standardised test-like logic problems were no match for the artificial intelligence language model GPT-3, which performed as well as college students. The experiment's authors argue that their findings raise the question of whether the technology is emulating human thinking or employing a novel cognitive mechanism. To get an answer, you'd need to go inside the code that powers GPT-3 and other AI programmes.
 
UCLA psychologists have shown that the AI language model GPT-3 does as well as college freshmen when presented with the types of reasoning difficulties normally seen in IQ testing and standardised exams like the SAT. Nature Human Behaviour has published the study.
However, the authors of the publication state that the research prompts the following question: Is GPT-3 employing a fundamentally different form of cognitive process, or is it just a result of its large language training dataset that makes it behave like a human brain?
Since OpenAI, the business that developed GPT-3, is protecting its secretive inner workings, the scientists at UCLA cannot definitively comment on the nature of GPT-3's reasoning skills. They also note that despite GPT-3's impressive performance in some areas of reasoning, the widely used AI tool still falls short in others.
"It's important to emphasise that this system has major limitations," said Taylor Webb, the study's first author and a postdoctoral researcher in psychology at UCLA.
Forty first-year students at UCLA were given the identical issues to tackle by the researchers.
According to the study's principal author and UCLA psychology professor Hongjing Lu: "Surprisingly, not only did GPT-3 do about as well as humans but it made similar mistakes as well."
GPT-3 was successful at solving 80% of the questions, which is above the average score of slightly around 60% for human participants and within the range of the top human scores.
The only way to find out is to gain access to the programme and the data used to train the software, and then to give the software tests that it hasn't already been given, which is a daunting task. They claimed it would be the next stage in determining the proper direction for AI.
Webb said that "having the backend to GPT models would be very useful for AI and cognitive researchers." To paraphrase, "We're just doing inputs and getting outputs, and it's not as decisive as we'd like it to be."
source: sciencedaily.com/releases/2023/07/230731110750.htm
---
Event Categories
Today In History
Here are some interesting facts ih history happened on 4 December.
America's 1st Thanksgiving Day (Va)
A hen in Rome lays an egg imprinted with figure of great comet 1st seen on December 16 1680
1st Gen Assembly in Penn (Chester)
Washington bids officers farewell at Fraunce's Tavern NYC
1st Grey Cup game (University of Toronto 26 Toronto Parkdale 6)
Roald Amundsen reaches South pole
Panama Pacific International Exposition opens
1st edition of Chase's Annual Events published
Gemini 7 launched with 2 astronauts
Islanders end 15 game undefeated streak (13-0-2) (Col Rockies)
South Africa grants Transkei independence