Announcements
Announcement of Recent Board Changes at TULTECH
16 September, 2023
We would like to inform you of significant changes in the TULTECH board structure following the General Meeting of the TULTECH board held on August 24, 2023. These changes reflect the voice and choice of our esteemed association members, and we are excited about the opportunities they bring for the future of TULTECH.
Election of Mohammad Gheibi to the Managerial Board:
We are pleased to announce that Mr. Mohammad Gheibi has been elected to the managerial board of TULTECH. His dedication to our organization and his commitment to our mission make him a valuable addition to our leadership team. We believe that his experience and vision will contribute significantly to the continued growth and success of TULTECH.
Acknowledgment and Thanks to Prof. Trieu Minh Vu:
At this juncture, we also want to extend our heartfelt appreciation and gratitude to Prof. Trieu Minh Vu. Prof. Trieu Minh Vu has been an integral part of TULTECH for the past four years, during which his expertise, dedication, and knowledge have been invaluable to our organization. We would like to express our deep gratitude for his exceptional contributions, which have helped shape TULTECH's path.
As we move forward with the newly elected board members and the continued support of our dedicated members, we are confident in our ability to achieve new heights and make a lasting impact in the fields of education and research.
We look forward to your continued support and engagement as we embark on this exciting journey together.
New blog posts
Weather
13°C
Clouds in Tallinn
Calendar of Events
Creating an Innovative, Solid, Air Working Battery
Posted on 30 June, 2023 by benyamin chahkandi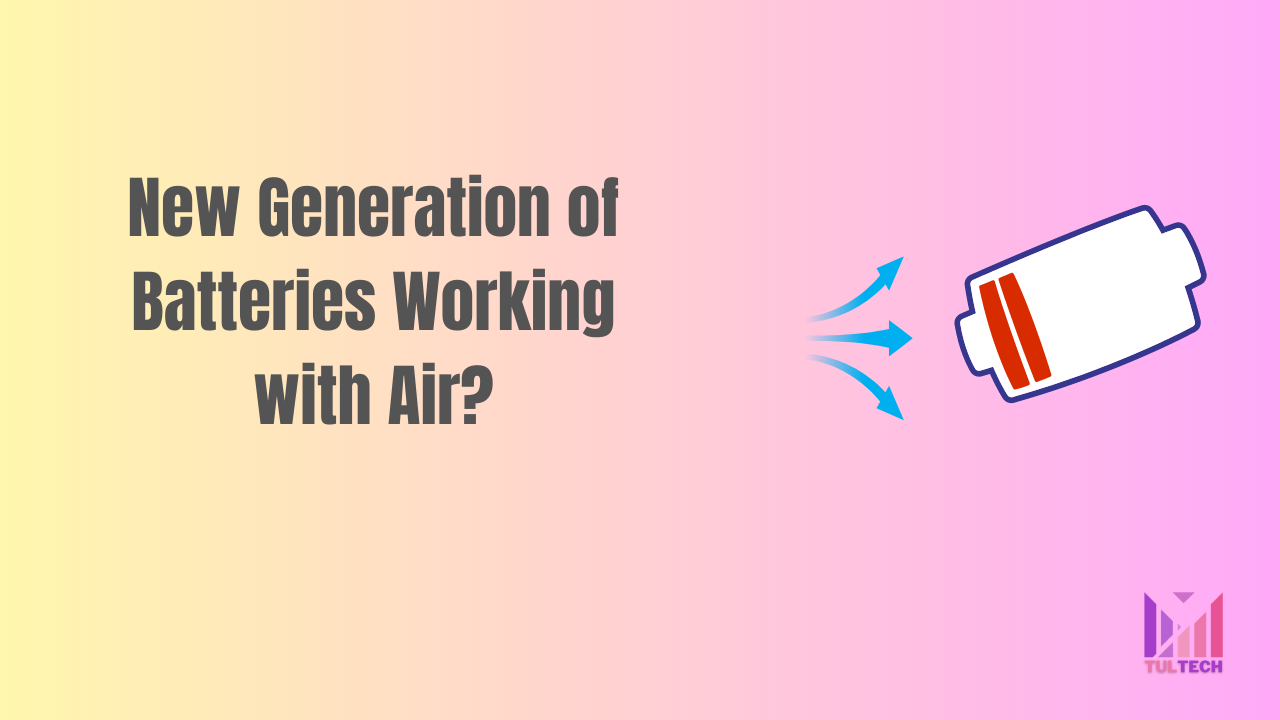 Summary: Typically, negative electrodes in batteries are made of active materials like metals. Rechargeable metal-air batteries with oxygen-reducing positive electrodes have recently used redox-active organic compounds, such as quinone- and amine-based molecules, as negative electrodes. Here, the redox reactions involve protons and hydroxide ions. These batteries operate well and are almost at their theoretical maximum capacity. Furthermore, using redox-active organic molecules in rechargeable air batteries eliminates issues with metals, such as the development of "dendrites," which have an adverse effect on battery performance and the environment. These batteries, like metal-based batteries, use liquid electrolytes, which raise serious safety issues due to their high electrical resistance, leaching effects, and flammability.

Now, a team of Japanese researchers has created an all-solid-state rechargeable air battery (SSAB) and examined its capacity and endurance in a new study that was published in Angewandte Chemie International Edition on May 2, 2023. Professors Kenichi Oyaizu and Kenji Miyatake, both from Waseda University and the University of Yamanashi, co-authored the paper under the direction of Professor Kenji Miyatake.
Due to their stable and reversible redox reactions in acidic environments, the researchers selected the chemical 2,5-dihydroxy-1,4-benzoquinone (DHBQ) and its polymer poly(2,5-dihydroxy-1,4-benzoquinone-3,6-methylene) (PDBM) as active materials for the negative electrode. They also used Nafion, a proton-conductive polymer, as the solid electrolyte in place of traditional liquid electrolytes. To the best of my knowledge, no solid polymer electrolyte and organic electrode air batteries exist.
After the SSAB was installed, the researchers experimentally evaluated its cyclability, rate characteristics, and charge-discharge performance. They discovered that the SSAB does not degrade in the presence of water and oxygen, in contrast to conventional air batteries, which use a metallic negative electrode and an organic liquid electrolyte. A superior negative electrode was created by substituting the redox-active chemical DHBQ with its polymeric analog, PDBM. At a constant current density of 1 mAcm-2, the SSAB-PDBM had a per-gram-discharge capacity of 176.1 mAh, compared to the SSAB-DHBQ's 29.7 mAh.

The researchers also discovered that the SSAB-PDBM's coulombic efficiency was 84% at 4 C rate and gradually declined to 66% at 101 C rate. After 30 cycles, the SSAB-PDBM's discharge capacity dropped to 44%, but the researchers were able to significantly increase it to 78% by adding more proton-conductive polymer to the negative electrode. The performance and durability of the PDBM-based electrode were enhanced by the addition of Nafion, according to electron microscopic images.

This study reveals the successful operation of an SSAB made up of an oxygen-reducing, diffusion-type positive electrode, a solid electrolyte made of a proton-conductive polymer, and redox-active organic molecules as the negative electrode. The researchers are hoping that it will open the door for more development. According to Miyatake, "This technology can increase the battery life of small electronic devices like smartphones and eventually help realize a carbon-free society."

source: www.sciencedaily.com/releases/2023/06/230612114704.htm
---
Event Categories
Today In History
Here are some interesting facts ih history happened on 1 October.
BC Alexander of Macedon defeats Persian army at Gaugamela
Treaty with Winnebago Indians
Maria Mitchell discovers a non-naked-eye comet
1st Hawaiian stamps issued
1st postcards are issued in Vienna
Yosemite becomes a National Park
Henry Huntington buys the LA Railway
1st Baseball World Series
Jack Chesbro's final Yankee victory beats Walter Johnson 2-1
Henry Ford introduces the Model T car
Yanks lose game #100 enroute to a 50-102 season
Yanks win their 1st pennant
Babe Ruth's famous homerun called off of Cubs Charlie Root
Germany annexes Sudetenland (1/3 of Czechoslovakia)
Penn Turnpike pioneer toll thruway opened
1st jet propelled airplane tested
Bob Feller 348th strikeout of the season
1st helicopter air mail & express service LA Ca
People's Rep of China proclaimed (National Day)
1st treaty signed by woman ambassador - Eugenie Anderson
1st ultra high frequency (UHF) television station Portland Or
Vanguard Project transferred from military to NASA
Nigeria gains independence from Britain (National Day)
Roger Maris sets record of 61 homers last off of Tracy Sallard
The Lucy Show premiers
US National Radio Astronomy Obs gets a 300' radio telescope
Johnny Carson hosts his 1st Tonight Show
SF cable cars declared a national landmark
Walt Disney World in Orlando Florida opens
Reunion Island no longer prints stamps France takes over production
Yanks win 2nd consecutive AL East title
Yanks lose 9-2 to Indians setting up a play off game with Red Sox
US returns Canal Zone to Panama after 75 years (but not the canal)
EPCOT Center opens